Newsletter September 2022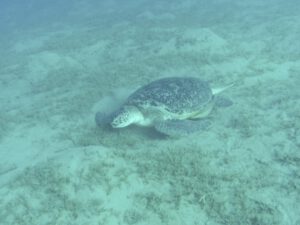 Hallo Taucherfreunde, Hello Diver friends,
das Monat hat wieder begonnen und hier kommen wieder alle neuesten Infos über unsere Angebote, Reisen usw.
——————————————————————————————————————————————————————————————–
Wir starten mit unseren TÜV Terminen. 
Die nächsten Termine für den TÜV sind wie folgt: 09.09.22 und 30.09.22. Bitte die Flaschen bis zu den angegebenen Daten in Nürnberg bzw. Velden abgeben! Einen Hinweis noch dazu. Wir benötigen immer eine Mindestanzahl an Flaschen. Sollten wir diese nicht erreichen, geht Eure Flasche bei nächsten Termin mit zum TÜV. Vielen Dank für Euer Verständnis. 
————————————————————————————————————————————————————————————————-
Unsere aktuellen Öffnungszeiten in beiden Shops:
Im Shop in Velden: 
| | |
| --- | --- |
| Montag: | 10.00 – 12.30 Uhr und 15.00 – 18.00 Uhr |
| Dienstag: | 10.00 – 12.30 Uhr und 15.00 – 17.00 Uhr |
| Mittwoch: | 11.00 – 12.30 Uhr und 15.00 – 17.30 Uhr |
| Donnerstag: | 10.00 – 12.30 Uhr |
| Freitag: | 15.00 – 18.00 Uhr |
| Samstag: | 10.00 – 12.30 Uhr |
Im Servicepoint in Nürnberg: 
Samstag: 10.00 -13.00 Uhr (am 10.09.22 nach Vereinbarung)
Ansonsten gerne immer nach Vereinbarung.  Telefonnummer am Ende des Newsletters. 
---
Am 10.09.22 starten wir ab ca. 15.00 Uhr im Felsenbad  in Pottenstein noch unser Sommer bzw. Herbstfest. Kurzfristige Anmeldungen sind noch bis 07.09.22 möglich. Wir freuen uns aus Euer Kommen.
---
Unsere Stammtischtermine:
Velden : 07.09.22 ab 19.00 Uhr im Hotel Neukirchner Hof in Neukirchen bei Sulzbach, Hauptstrasse 4.
Nürnberg: 06.09.22 ab 19.00 Uhr beim " Wilden Jäger" in Nürnberg, Reichstr. 17/Ecke Kobergerstr. 
Auch Nichttaucher sind gerne willkommen.
---
Da die Saison so gut wie beendet ist, endet auch unser Badtraining in Pottenstein. Trotzdem suchen wir noch für die nächsten 10 Tage ein paar freiwillige, die noch mit im Bad saugen. Luft und Blei wird natürlich zu Verfügung gestellt. Bitte meldet Euch aber vorher bei uns an. 
---
                                                             Reisen 2022
Es sind noch ein paar einzelne Plätze auf unserer Tauchsafari in Ägypten auf der Südtour vom 03.11-10.11.22 frei. 
Beschreibung auf unserer Webseite. Anschließend bieten wir noch einen Hotelaufenthalt (separat buchbar) in Südägypten an. Weitere Informationen bei Ludwig unter nachtl@web.de oder 0160/94862297.
Vom 30.09.- 03 .10.22 planen wir einen wieder Ausflug zur Copacabana nach Kalsdorf bei Graz. Weitere Infos auf Nachfrage. Specialtys wie z. B. Nachttauchen, Wrack, Perfekte Tarierung und Navigation sind jederzeit dort möglich. Bei Interesse meldet Euch gleich an bei uns. 
Beim Thema Reisen denkt auch dran, Euer Equipment regelmäßig zu kontrollieren bzw. kommt bei uns vorbei. Wir prüfen es und können Euch vor Ort beraten, falls Ihr neue Ausrüstung benötigt. Wir führen Ware namhafter Hersteller in unseren Shops. Sprecht uns einfach an!
---
                                              Unsere Angebote für den September 2022!
Aufgrund der grossen Nachfrage können wir Euch weiterhin die Mares Avanti Quattro plus Flossen zum Schnapperpreis von 99,-€ pro Paar anbieten. Nur solange Vorrat reicht. 
Es sind noch einzelne Restgrößen des Jackets Mares Quantum vorhanden. Preis je Stück 369,-€.
Wir bieten Euch im September 22 das Specialty Technik und Equipment zum Superpreis von 99,-€ an. 
Habt Ihr im Bekanntenkreis noch Nichttaucher, die aber gerne mit in die Unterwasserwelt eintauchen möchten? Melden die sich im September 2022 bzw. einer bei uns für den OWD Kurs an und starten den im September 22, schreiben wir Euch 25,-€ als Gutschein gut. Einlösbar im Shop oder auf einen Kurs. 
Beim Buchen des  OWD Kurs, erhält der Teilnehmer Maske und Schnorchel gratis dazu. Bucht Ihr noch das Specialty Enriched Air Nitrox dazu 40%, gibt es das Specialty für 50 % Rabatt. 
Möchtet Ihr dann noch mehr über die Unterwasserwelt wissen bzw. Interessiert Ihr Euch für die verschiedenen Fischarten, welche Korallen wo wachsen, die verschiedenen Arten von Haien, Mantas und Schildkröten? Dann bucht bei uns eines oder mehr der 6 Ecology Specialtys ( Shark Ecology, Coral Identification, Fish Identification, Manta & Ray Ecology, Sea Turtle Ecology und Marine Ecology). Der Paketpreis für alle 6 Specialtys im September 2022 beläuft sich auf 349,-€. 
---
Desweiteren sind Tauchausbildungen in Nürnberg auch wieder möglich. Termine auf Anfrage bei Christa und Ludwig. 
---
Wir freuen uns auch immer über neue Mitglieder in unserem Tauchclub. Nähere Infos findet Ihr auch unserer Homepage www.divesector.de !! Viele tolle Leistungen sind inklusive. Schaut es Euch mal an!
Wir freuen uns wie immer über Euren Besuch bzw. Rückmeldung, bleibt weiterhin gesund!
Mit freundlichen Grüßen
Christian, Ludwig, Christa und das ganze Team vom Divesector und Lunasport.
Divesector, Christian Farnbauer
Bahnhofstraße 22
91235 Velden
09152/926260
Service Point Nürnberg
Schleifweg 53 Ost, UG
90409 Nürnberg
015141624584 während der Öffnungszeiten.
Zu anderen Zeiten erreicht Ihr uns über 0911/383660. Diese Nummer wird weitergeleitet und Ihr könnt dort (falls niemand erreichbar ist), auf den Anrufbeantworter sprechen und Eure Kontaktdaten hinterlassen. Wir rufen Euch dann gerne zurück. 
Diesen Newsletter erhalten Sie, da Sie in unserer Kundendatei eingetragen sind. Sie können sich jederzeit abmelden. Hierzu antworten Sie bitte einfach auf diese E-Mail mit "Abmelden" und mit vollem Namen.
---
Hello diving friends, 



The month has started again and here comes all the latest information about our offers, trips, etc.



We start with our TÜV appointments.
The next dates for the TÜV are as follows: 09/09/22 and 09/30/22. Please hand in the bottles in Nuremberg or Velden 
by the specified dates! One more note. We always require a minimum number of bottles. If we don't reach them, 
your bottle will go to the TÜV at the next appointment. Thank you for your understanding.
------------------------------------------------------------------------------
Our current opening hours in both shops: 



In the shop in Velden:

 
Monday: 10.00 a.m. - 12.30 p.m. and 3.00 p.m. - 6.00 p.m 
Tuesday: 10:00 a.m. – 12:30 p.m. and 3:00 p.m. – 5:00 p.m 
Wednesday: 11:00 a.m. – 12:30 p.m. and 3:00 p.m. – 5:30 p.m 
Thursday: 10.00 a.m. – 12.30 p.m 
Friday: 3 p.m. – 6 p.m 
Saturday: 10.00 a.m. – 12.30 p.m 



At the service point in Nuremberg:

 
Saturday: 10 a.m. - 1 p.m. (on September 10, 2022 by appointment) Otherwise always by appointment. 
Telephone number at the end of the newsletter. 
-----------------------------------------------------------------------------------

On 09/10/22 we start our summer and autumn festival from around 3 p.m. in the Felsenbad in Pottenstein. 
Short-term registrations are still possible until 07.09.22. We look forward to your coming. 
-----------------------------------------------------------------------------------
Our regulars' table dates: 
Velden: 07.09.22 from 7.00 p.m. at the Hotel Neukirchner Hof in Neukirchen bei Sulzbach, 
Hauptstrasse 4. 

Nuremberg: 06.09.22 from 7 p.m. at the "Wilder Jäger" in Nuremberg, Reichstr. 17/corner of Kobergerstr. 
Non-divers are also welcome. 
-----------------------------------------------------------------------------------

Since the season is almost over, our pool training in Pottenstein also ends. Nevertheless, we are still looking for a few 
volunteers for the next 10 days who will also vacuum in the bathroom. Air and lead will of course be provided. 
But please register with us beforehand.
------------------------------------------------------------------------------------

                                                          Travel 2022



There are still a few spots left on our liveaboard in Egypt on the south tour from 03.11-10.11.22.

Description on our website. Afterwards we offer a hotel stay (can be booked separately) in southern Egypt. 
Further information from Ludwig at nachtl@web.de or 0160/94862297.

From September 30th to October 3rd, 2022 we are planning another trip to the Copacabana in Kalsdorf near Graz. 
Further information on request. specialties such as B. night diving, wreck, perfect buoyancy and navigation are possible
 there at any time. If you are interested, contact us right away.

When it comes to travel, remember to check your equipment regularly or come and see us. We check it and can advise you 
on site if you need new equipment. We carry goods from well-known manufacturers in our shops. Just talk to us!
--------------------------------------------------------------------------------------


                                                      Our offers for September 2022!



Due to the great demand, we can continue to offer you the Mares Avanti Quattro plus fins at a snapper price of 
€99 per pair. Only while stocks last.

There are still a few remaining sizes of the Mares Quantum jacket. Price per piece €369.

In September 22 we are offering you the specialty technology and equipment at a great price of €99.

Do you still have non-divers in your circle of friends who would like to dive into the underwater world? 
If you register for the OWD course in September 2022 or one of us and start it in September 22, 
we will credit you with € 25 as a voucher. Redeemable in the shop or on a course.

When booking the OWD course, you will receive a mask and snorkel for free. If you also book the Specialty 
Enriched Air Nitrox, the specialty is available for a 50% discount.

Would you then like to know more about the underwater world or are you interested in the different types of fish, 
which corals grow where, the different types of sharks, manta rays and turtles? 
Then book one or more of the 6 Ecology Specialties ( Shark Ecology, Coral Identification, Fish Identification, 
Manta & Ray Ecology, Sea Turtle Ecology and Marine Ecology) with us. The package price in September 2022 is €349.
---------------------------------------------------------------------------------

Furthermore, diving training in Nuremberg is also possible again. Appointments on request from Christa and Ludwig.
----------------------------------------------------------------------------------

We are always happy to welcome new members to our diving club. You can find more information on our homepage 
                                                   

www.divesector.de

 !! 
Many great services are included. Take a look!



As always, we look forward to your visit or feedback, stay healthy!

Kind regards




Christian, Ludwig, Christa and the whole team from Divesector and Lunasport.



Divesector, Christian Farnbauer
Bahnhofstrasse 22
91235 Velden
09152/926260



Service Point Nuremberg
Grinding path 53 east, basement
90409 Nuremberg
015141624584 during opening hours.

At other times you can reach us on 0911/383660. This number will be forwarded and you can 
(if no one can be reached) speak to the answering machine and leave your contact details. 
We will then be happy to call you back.



You are receiving this newsletter because you are registered in our customer file. You can unsubscribe at any time. 
To do this, simply reply to this e-mail with "Unsubscribe" and your full name.